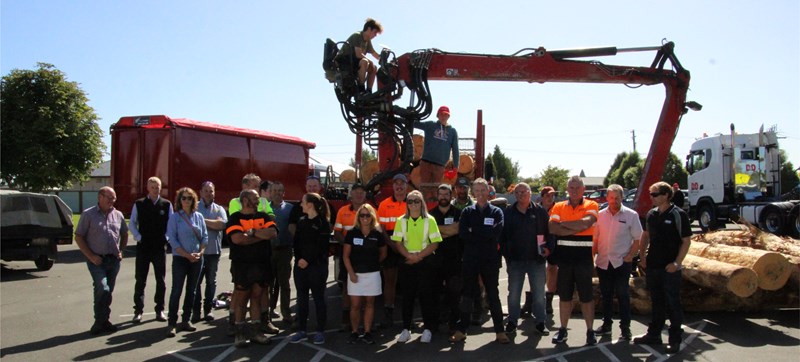 Showcasing Southland's Forestry Industry
29/03/2021
Southland students got an inside look at the forestry industry during a Forestry Careers Day in Winton.
The "Be the future of forestry" day is a partnership between Great South's Southland Youth Futures, Rayonier Matariki Forests and Future Foresters designed to introduce young people to the wide range of jobs available in forestry.
Southland Youth Futures is Great South's regional career exploration programme focused on strengthening career and training pathways and improving outcomes for Southland youth.
Hamish Fitzgerald, Southland regional manager for Rayonier Matariki Forests said it was a hugely successful event which was well supported by Southland's forestry industry.
"The local forestry industry came together to provide the opportunity for students to learn about the variety of careers relating to forestry. Whether your passion is growing things, making things, operating machinery, sustainability, geography, biology or IT, there is a career in forestry for you," said Hamish.
The event had a focus on environmental management, forest sustainability and how forests contribute to New Zealand's Climate Change Response (Zero Carbon).
A range of speakers shared their expertise and students were treated to many different demonstrations and the opportunity to try out some of the machinery for themselves.
Great South Southland Youth Futures coordinator Allison Beckham said the Forestry Careers Day had proved very popular with more than 90 students attending from across Southland and even Otago.
"It was great to see the big turnout of students and all the local harvesting, silviculture, transport, log exporting and forest management companies getting behind the day. We are hugely appreciative of the time and equipment donated by them all," said Allison.
Photo caption: Southland's forestry industry came together to support the Forestry Careers Day held in Winton.