Who we are
We grow and manage 120,000 hectares of forest, from the top of the North Island to the base of the South.
We are a group of committed and passionate people. We demonstrate high levels of strategic thinking and technological nous, balanced with respect - for our environment, our staff, our contractors, our suppliers, our communities and our shareholders.
We work in a way that is smart, future-focused and genuine, ensuring our employees and business partners feel energised, valued and part of a vibrant and important industry.
We are committed to investing in our people, our technology and our processes – so we can all benefit from and enjoy working in a company that will have a positive impact on our environment, our economy and our standard of living.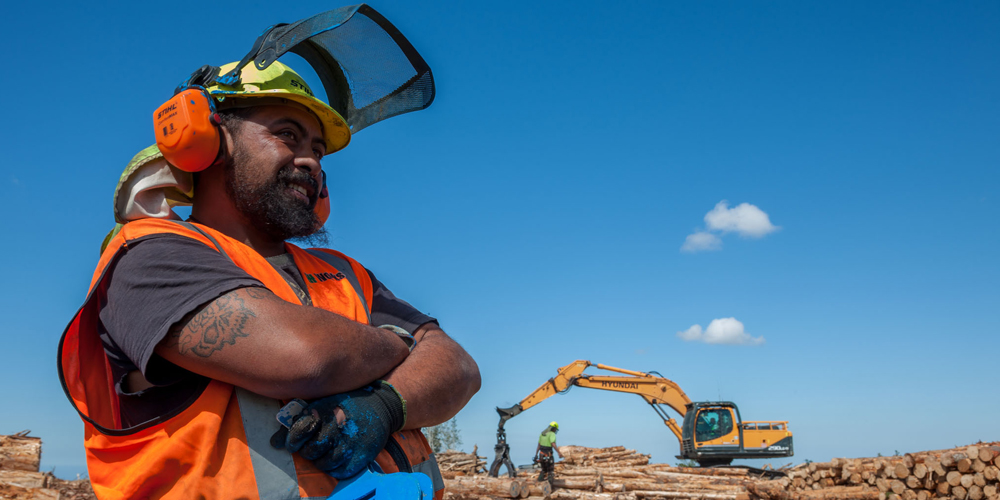 For our people, this means we:
create an empowered work environment to drive engagement and well being
work and play together as a team
invest in skills development and career pathways.
For our communities, this means we:
actively engage with our neighbor's and wider community
care about doing the right thing and build trust through our actions
support local community projects.
For our suppliers, this means we:
enhance collaboration and build successful, open relationships
support their businesses to adapt, develop and grow
promote a strong health and safety culture and provide a safe work environment.
For our customers, this means we:
listen to understand their needs
deliver what we promise
are agile and adaptable to achieve mutual goals.
For our shareholders, this means we:
invest in innovation to grow productivity
make smart business decisions
consistently deliver quality results over the long term.
We are continually evolving and growing for a sustainable and positive tomorrow.